Garden Product Reviews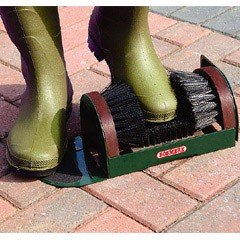 Our Price: £19.99
boot scrapper
posted on 03/12/2016
Strong sturdy and good value...
great value
posted on 03/12/2016
Really pleased with this product, good quality, easily to attach to existing fence and looks smart. fast and efficient d...
GREAT VALUE
posted on 03/12/2016
VERY GOOD AND FAST SERVICE + EXCELLENT VALUE. THANK YOU GREENFINGERS,I WILL ALWAYS ORDER FROM YOU....
Useful mid size tub
posted on 03/12/2016
If black is your colour then consider this useful mid-size tub which is light and tough. Be aware however, that you need...